Adding a custom logo
We have many ways to add customisation to your chosen garment. Please see below for an explanation on our customisation services.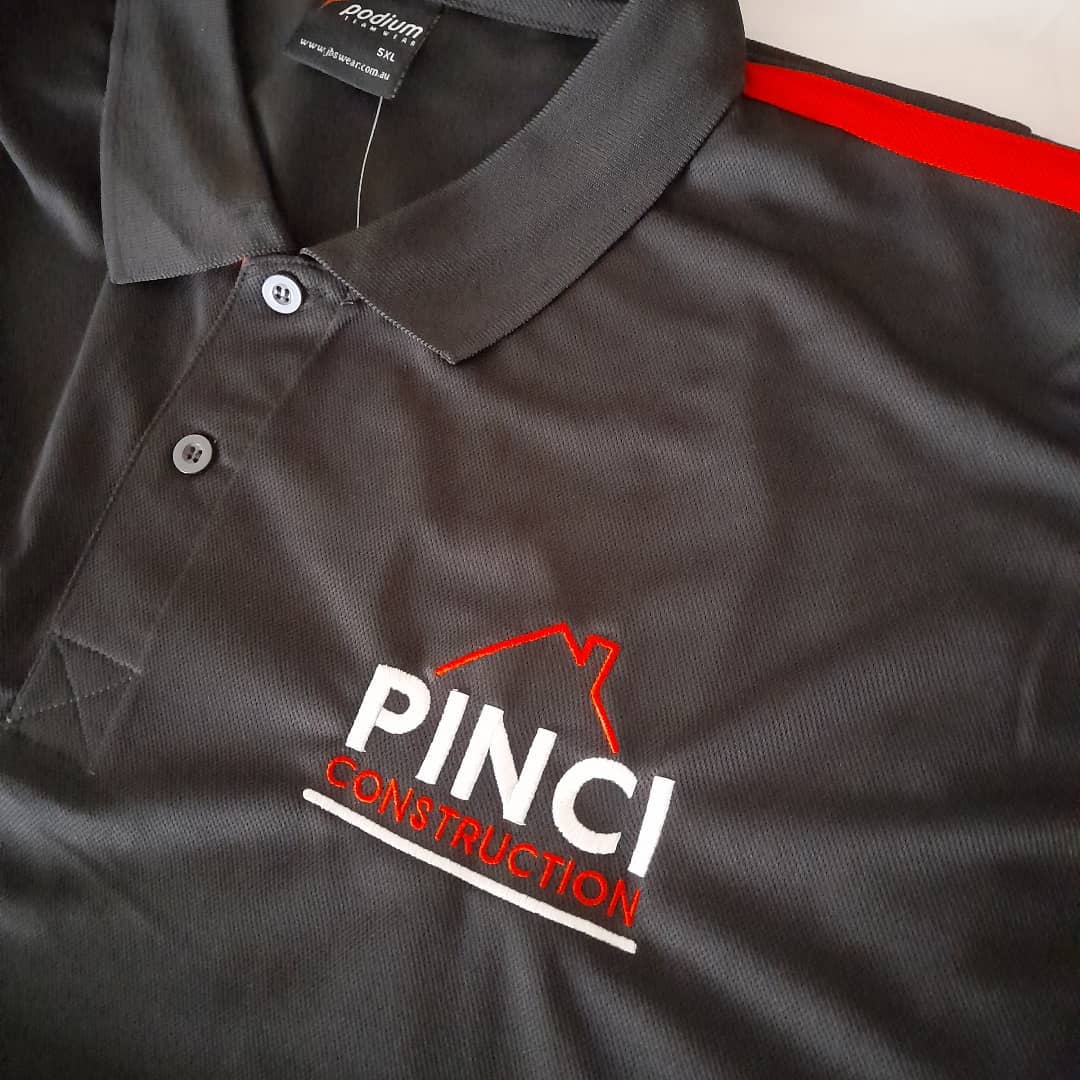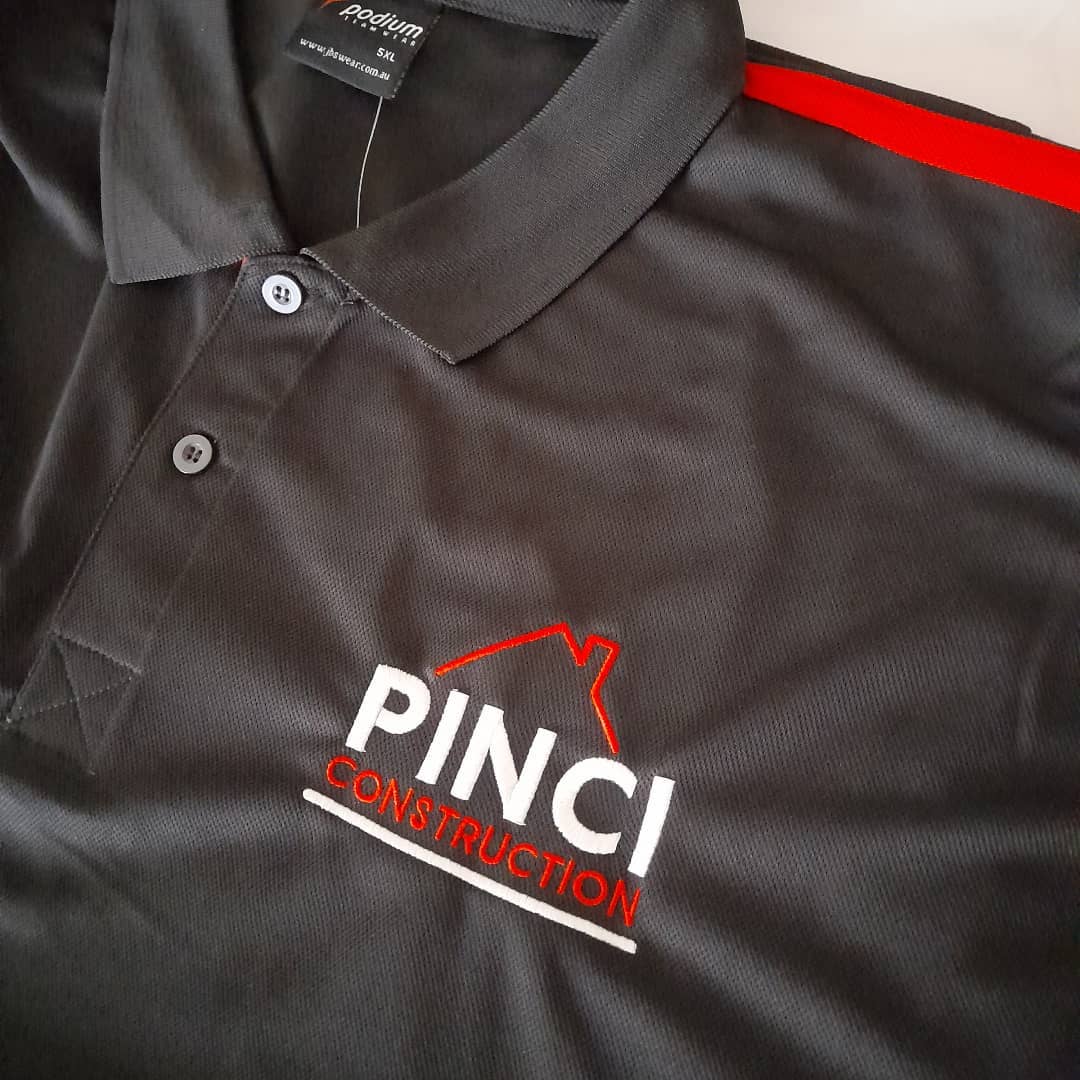 Embroidery
Embroidery is the process where your logo is converted into a stitch file. This file is then used to stitch your logo directly onto garments with an automated embroidery machine.
The minimum quantity for embroidered garments is 4. This can be used over any garments as long the logo is the same size, and uses the same colours.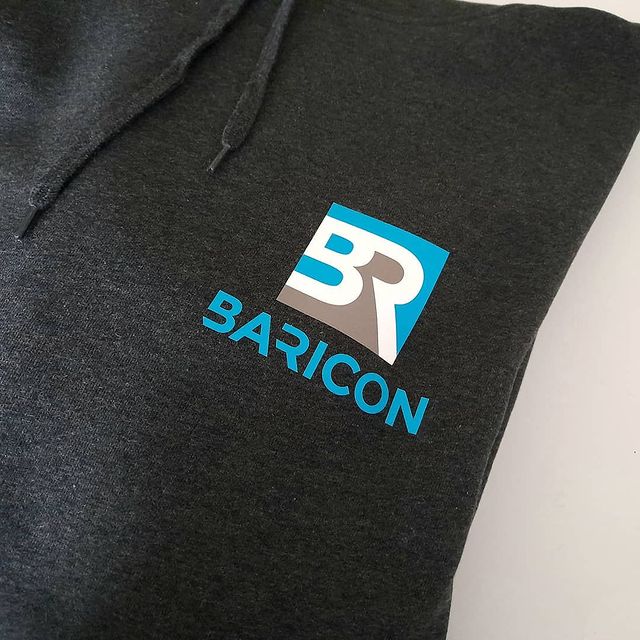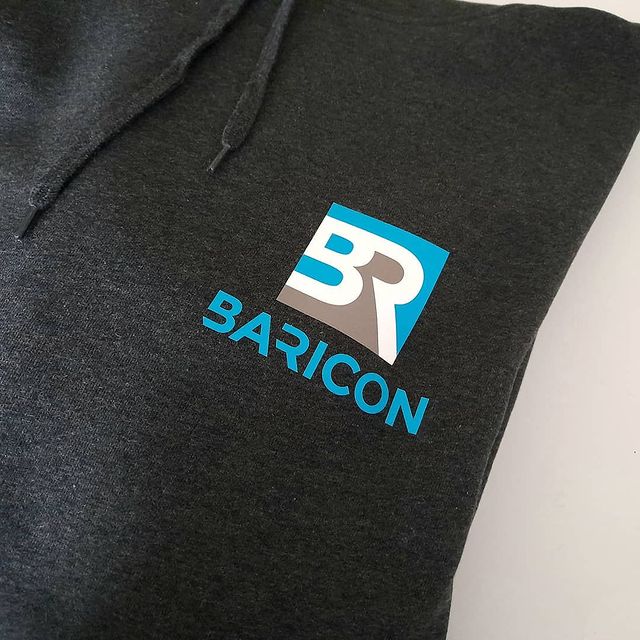 Heat Press Vinyl Print
Heat transfer vinyl is a specialty vinyl material that is used to customise garments with logos and designs. The heat transfer vinyl contains a heat-activated adhesive backing, which allows the vinyl to permanently transfer to your garment when heat pressed with sufficient time, temperature, and pressure. It is printed using high quality eco-sol CMYK inks, so there is no limitations on colours or design.
There are no minimums for heat press vinyl prints.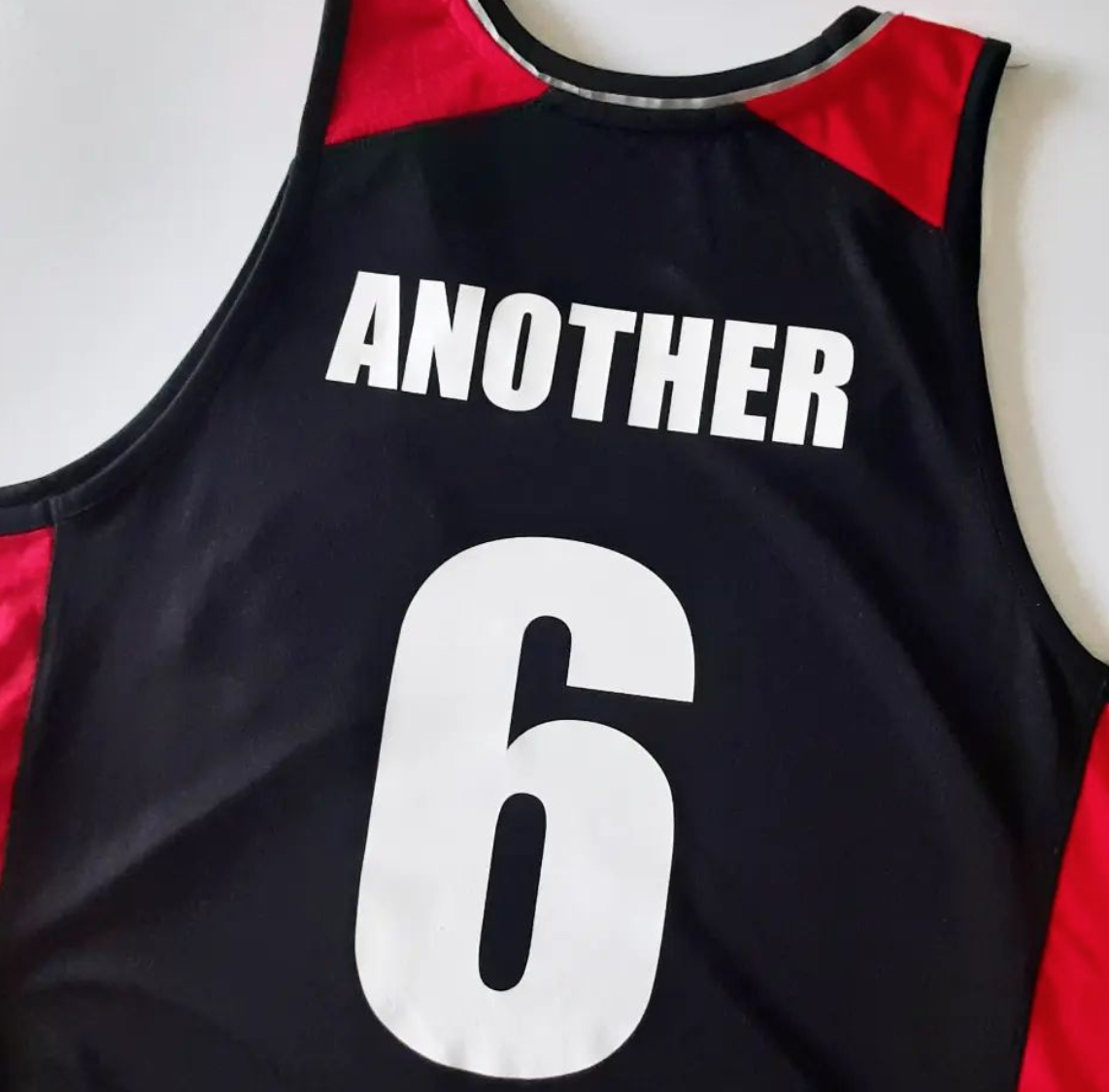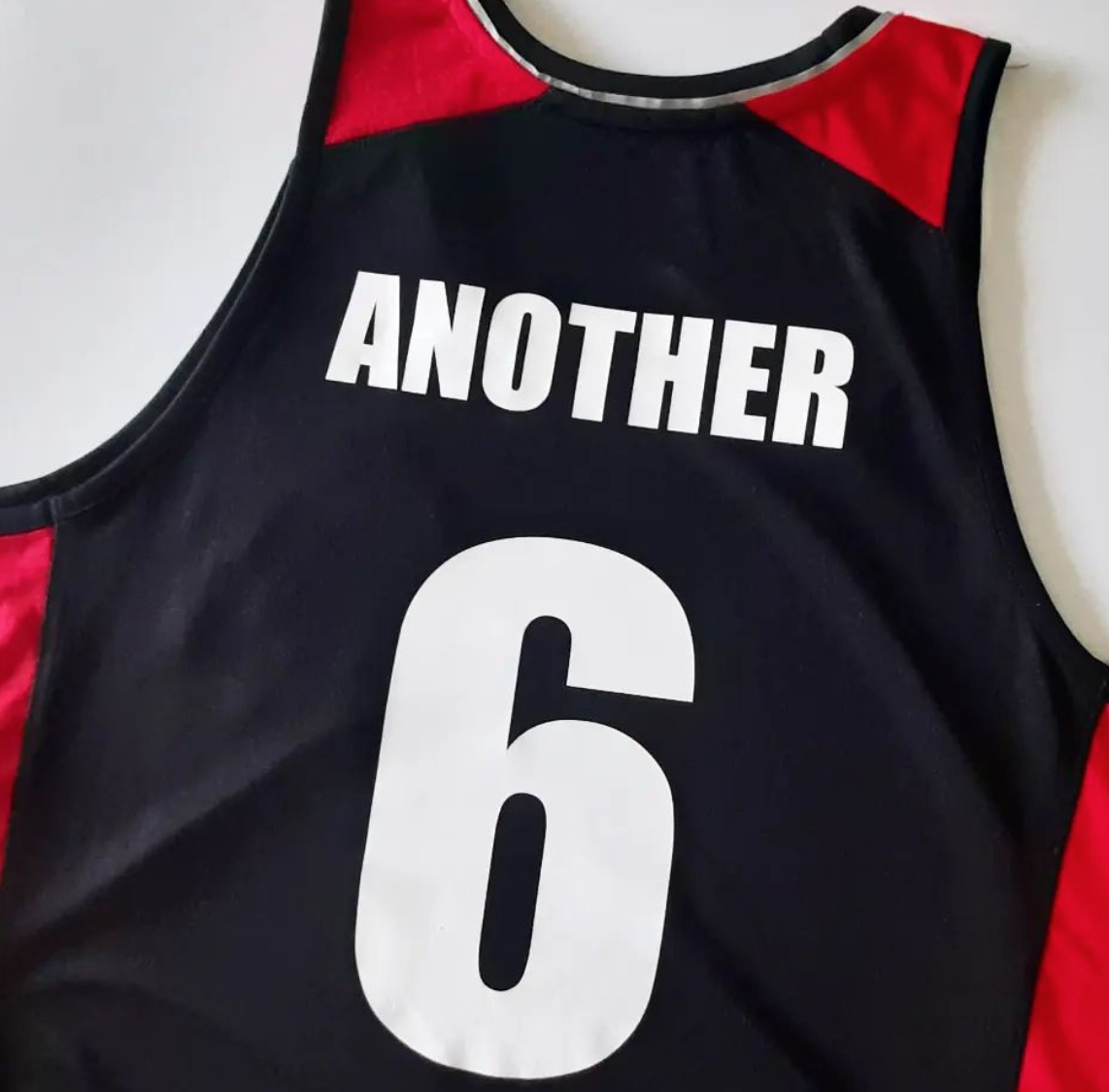 Custom Names & Numbers
We can add custom names and numbers to any garment by using the heat transfer vinyl printing process. Any fonts and colours can be used for this process. Contact Us for more information about adding name and number customisation to your garments.
There are no minimums for custom names and numbers.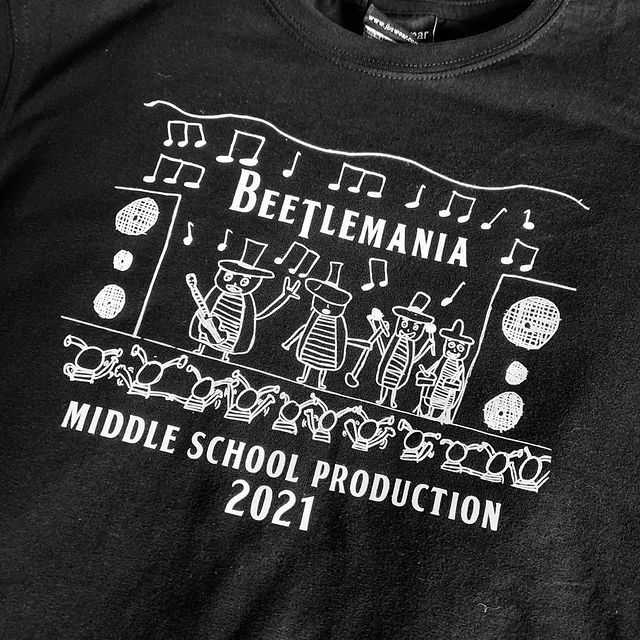 Screen Printing
Screen printing is a process where your logo or design is converted into a mesh screen. The mesh screen acts as a stencil where ink can be pressed through onto your garment. Each colour in your logo requires a new mesh screen.
Due to the detailed nature of this process, the minimum quantity for screen printing is 20.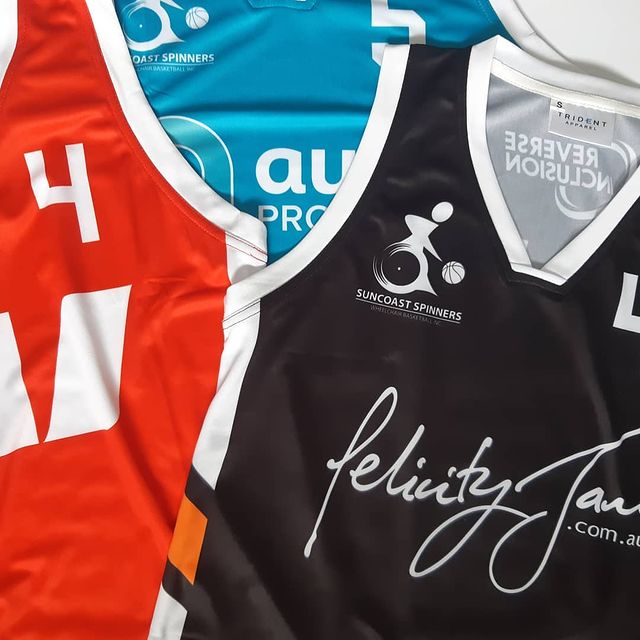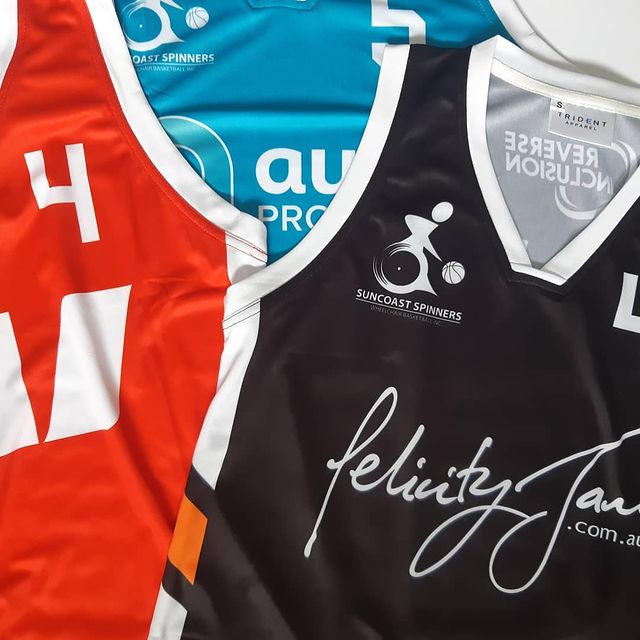 Sublimation
While the above customisation processes add custom logos to a stock product, sublimated uniforms are designed from scratch for each customer.
The dye sublimation process uses special heat-sensitive dyes to print your garment design, names, number and logos onto special transfer paper. The paper is then placed on the pre-cut fabric and both are placed into a heat press.
When the heating cycle is completed, the image on the paper has been transferred to the fabric and has actually bonded with the fabric at the molecular level, meaning it has now become a permanent part of the fabric.Click here to view our sublimated products. The minimum quantity for sublimated products is 10.